Passionate about all types of classic and performance cars
Race Ltd came from a shared passion for cars. Jamie and Harry had both worked on the performance car and motorsport scene for a number of years when they decided they wanted to work together to create a service that their customers needed. The result was Race Ltd.
With their wide range of knowledge and years of experience from machining and fabrication to restoration and motorsport preparation. They have the skill set needed to carry out all types of jobs, be it big or small.
Performance and classic car maintenance
Race Ltd is based in Surrey and offers a wide range of services for customers across the county, neighbouring Sussex and nationwide. As both of us are experienced in many areas including engine tuning, full car builds and chassis setup. we are here to help get your performance or classic car to where you want it to be.
As well as general work on performance and classic cars, we also offer a range of services including recommissioning, restoration and race car preparation on cars of all ages. This includes upgrading the vehicles in a variety of ways to enhance their performance – many of our customers use their cars on track and rallies where peak performance is key.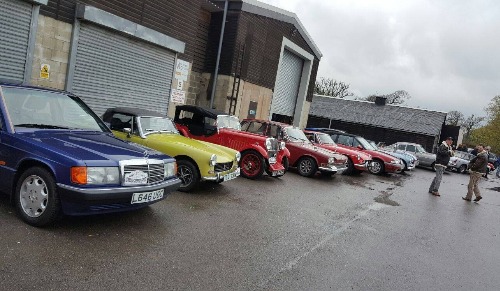 Our Services
Comprehensive servicing and maintenance for your vehicle
Classic, historic and performance vehicles maintained
Recommissioning and restoration
Race car preparation and trackside services
Race tuition
Transport
Other services
Servicing and maintenance of vehicles is just part of what we offer. If you need help getting your vehicle to a race venue or other event, we offer transportation. We can also offer trackside assistance if you want us to be there for you at the event, we have attended many race meetings, trackdays, rallies across the country.
We also have secure and safe storage for your vehicle if you need it. This means you don't need to worry about having secure premises for it at your address and can leave the vehicle with us.

Questions? Contact RACE Ltd
Road & Competition Engineering Ltd has been involved in the motorsport scene for many years, our professional engineers have many talents including machining and fabrication skills, chassis and engine tuning. We also do general servicing from classic to modern performance cars.